Quality Iron Gates in Toronto
People who wish to invest in Toronto wrought iron gates that are reliable, efficient and beautifully designed do not have to worry. OLG Railing Company can save the day. If you are trying to find a Toronto wrought iron gates manufacturer that is experienced, respected and dependable, you have definitely found one in us. We are iron gate experts here at OLG Railing Company.
Office :
1 (888) 271-0504
Email :
info@olgrailing.com
Wrought Iron Gates from Vaughan
People who are searching for excellent wrought iron gates in Vaughan do not have to be concerned, either. Our company is a one-stop shop for all of your iron gate needs, period. If you find yourself looking for iron gates in Vaughan, you will absolutely love our many design options. Our iron gates in Vaughan are excellent for people who are looking for superb craftsmanship and durability.
Iron Gate Services
We manufacture wrought iron gates at OLG Railing Company. If the idea of getting custom wrought iron gates piques your interest, we are your pros. Our choices in custom iron gate designs are abundant. Beyond iron gate manufacturing, we also specialise in galvanization. If you want to protect your beautiful iron gates from unattractive rust, our rust defense cannot be topped. We also offer convenient iron gate installation and removal services.
Contact Our Company Today
If you are in Toronto or Vaughan and are fascinated by wrought iron gates, call us at OLG Railing Company today for more information regarding our products and services. We would love to tell you more about what we do. Remember, we specialise in everything from iron gate production to iron gate installation and beyond.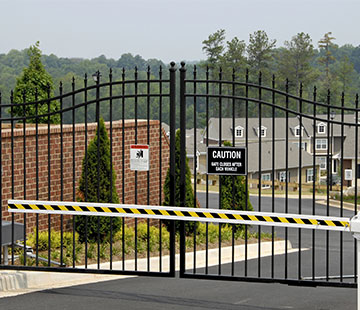 Request a Free Estimate
Contact us for a free estimate. Our highly qualified craftsmen can be on-site today
to introduce you to the variety of options that could drastically improve your home!