Iron Fences in Toronto and Vaughan
When you need superior wrought iron fences in Toronto, no other company can cater to your wishes quite like we can here at OLG Railing Company. We manufacture iron fences in Vaughan and Toronto that are perfect for people who care about impeccable quality. Our iron fences in Vaughan and Toronto are ideal for people who appreciate ample design choices, too. If you are looking for wrought iron fences in Vaughan, our company can assist you at any time.
Office :
1 (888) 271-0504
Email :
info@olgrailing.com
Our Services
If you are thinking about investing in wrought iron fences in Vaughan or Toronto, you will love to hear about the different ways in which we can aid you. First and foremost, we manufacture iron fences on our own. Secondly, we can galvanize iron fences for you. If you are tired of worrying about rust emerging on your beautiful iron fence, this service can go a long way. Our seasoned pros even specialise in iron fence installation. If you already have an iron fence and want to do away with it, we can swiftly and efficiently remove it, as well.
Our Competitive Prices
Our prices for wrought iron fences in Vaughan and Toronto are truly budget-friendly. If you want beautiful and reliable wrought iron fences and are not keen on spending a lot of money, we are your best bet here at OLG Railing Company. Our prices are always affordable. When you want affordability without sacrificing quality, we can always come through for you. We go above and beyond to provide our customers with great service. Call us today to learn more about our offerings.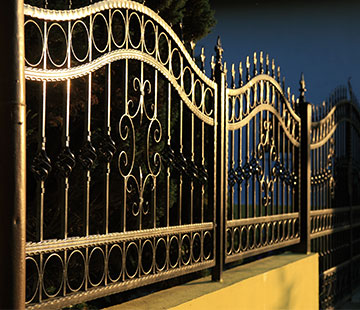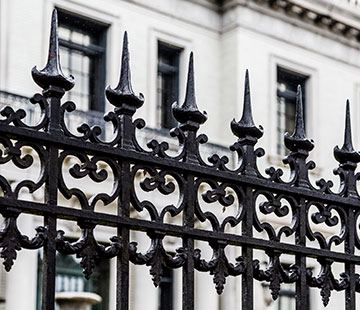 Request a Free Estimate
Contact us for a free estimate. Our highly qualified craftsmen can be on-site today
to introduce you to the variety of options that could drastically improve your home!