Well Made Exterior Iron Railings
Exterior wrought iron railings can do a lot for your property. They can significantly boost safety and security, for one. They can also make your home exterior appear more attractive and well-planned. If you are considering getting outdoor iron railings anywhere in Toronto, working with OLG Railing Company is the answer. Our company specialises in outdoor iron railings that are strong and eye-catching.
Office :
1 (888) 271-0504
Email :
info@olgrailing.com
Our Other Specialties
When you are trying to locate outdoor wrought iron railings in the Toronto area, our company is the solution you need and deserve. Our outdoor wrought iron railings are a fine display of amazing craftsmanship. Our services are not restricted to exterior iron railing manufacture, however. We also provide our customers with various other iron railing service options. These include galvanization (effective rust protection), installation and even removal. We are specialists in all matters that relate to wrought iron railings.
Advantages of Our Company
Countless customers have enjoyed working with our established and highly respected Toronto area company. The reasons go beyond just our impeccable craftsmanship, too. People adore our impressive design selection. They adore our low prices, too. If you want exterior railings that are simultaneously high-quality and inexpensive, we are undoubtedly the team for you. Our loyal customers, finally, truly admire our meticulous customer service. Nothing matters more to us here at OLG Railing Company than making our customers happy.
Contact Us Without Delay
If you want gorgeous exterior iron railings that can turn heads, call our company as soon as possible. If you need professional assistance in removing your older railings, call us, too. We offer a multitude of highly efficient and helpful exterior railing services. Call us for a free, no obligation onsite estimate. Our expert craftsmen can be onsite today to help find the best exterior iron railing option options for your home. Exterior iron railings can help increase the aesthetic appeal as well as the resale value of your Toronto residence.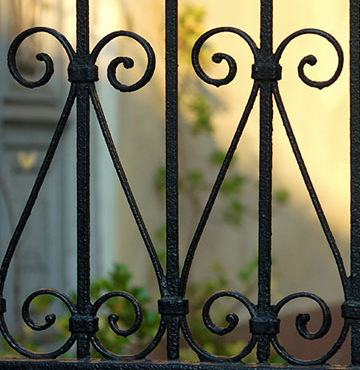 Request a Free Estimate
Contact us for a free estimate. Our highly qualified craftsmen can be on-site today
to introduce you to the variety of options that could drastically improve your home!